New Vikings Stadium Pairs With U.S. Bank For Naming Rights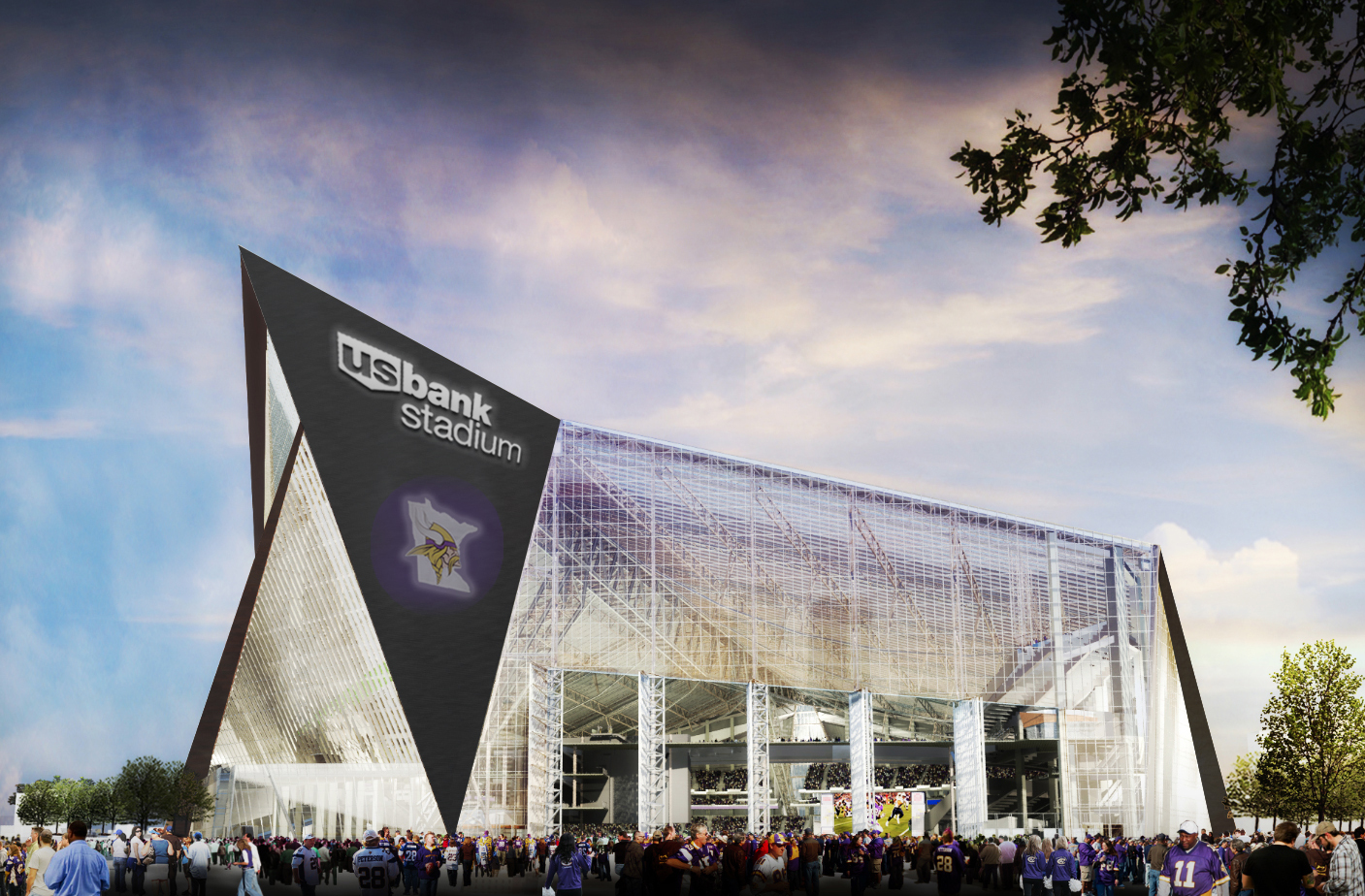 The Minnesota Vikings new stadium recently passed the 50% completion mark. 2016 is closer than ever and the Vikings new home is almost ready to host live events. With the stadium really coming together, it was only a matter of time before the naming rights to the new palace were sold to a corporate entity.
The Vikings announced on Monday they had struck a 20-year naming deal with U.S. Bank worth $220 million. The new home to the Vikings will officially be called, U.S. Bank Stadium. It's no surprise the naming rights went to a corporation as all new stadiums these days do the same. With the kind of money that comes with the naming rights, no professional sports team is bold enough to pass up the opportunity to make more revenue.
The $1.1 billion stadium that can seat over 65,000 fans will be ready for the 2016 NFL season, and much more importantly, the 2018 Super Bowl.
With Target holding the naming rights to both Target Field, home of the Minnesota Twins and Target Center, home of the Minnesota Timberwolves, they were not expected to be bidding for the Vikings stadium naming rights. U.S. Bank was long considered to be the main contender.
While the new stadium is being constructed, the Vikings are playing at TCF Bank Stadium, home of the Minnesota Golden Gophers. With U.S. Bank emerging as the naming partner, it's clear the team will step from one "bank" to another come fall 2016.
Image courtesy of: Minnesota Vikings - U.S. Bank