Get Ready for '612 Brew Fest'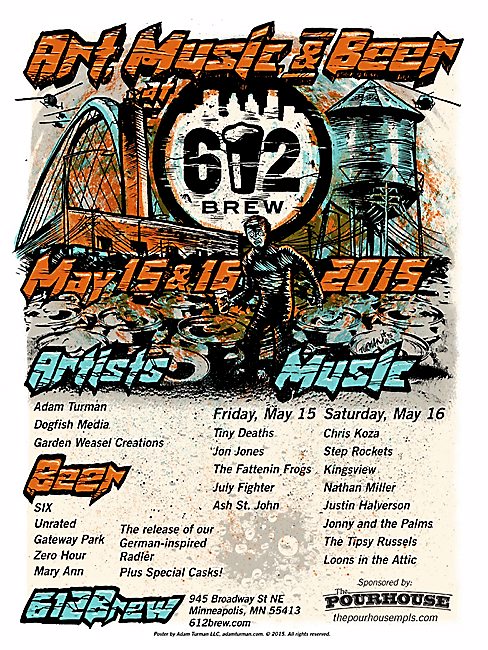 Besides the beauty of green growth and the warmth that spring brings, for Minnesotans it also means a plethora of great outdoor events to enjoy. On May 15th and 16th, the 612 Brew Art Music and Beer festival will be in full swing as part of the Art-A-Whirl festivities in Northeast Minneapolis. The event is open to the public and best of all, free.
This event features a ton of live music for visitors to enjoy as well as an open studio which showcases the works of three talented local artists.
On Friday evening, five bands will be featured with Saturday hosting eight bands -- some of the headlining acts are: Loons in the Attic, July Fighter, Nathan Miller and Ash St. John.
With all this entertainment, visitors are bound to get hungry -- to remidy that, six tasty food trucks will be on site. And to wash it all down, there is going to be plenty of beer. 612 Brewery will be serving its five most popular beers during the festivities.
To find more information, check out 612 Brewery's website.
Image courtesy of: 612 Brewery