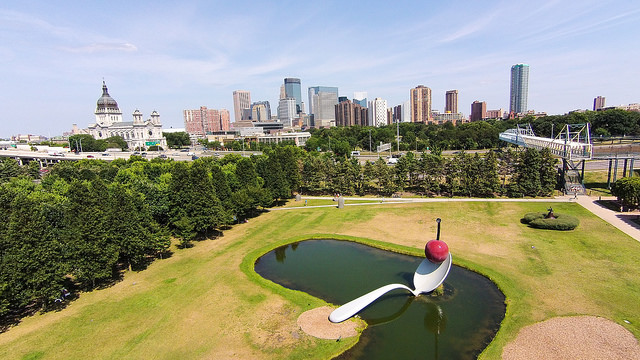 Minnesota was ranked the ninth best overall state in the union by Forbes magazine. The ranking only means good things for Minnesota, which was put in the top ten for the second year in a row (though in 2013, the state was ranked eighth overall).
The gross state product for 2013 was $312 billion, something that factored into the 2014 top ten ranking. The magazine ranked the states on a total of 36 factors, from economic climate to business costs to labor supply.
Forbes cites Minnesota's great quality of life and strong economic climate as the main reasons for the excellent ranking. The quality of life in the state is measured by the health of the state's citizens, the low poverty rate and the well regarded schools. Though, quality of life surely doesn't measure the frigid temperatues in December and February as a factor.
The state is home to the headquarters of companies like Target, General Mills, 3M and Medtronic. With a 92.4% percentage of adults with a high school degree, the state has has the fourth highest in the country.
Minnesota continues to be a strong economic hub for the midwest region which bodes well for all the citizens of this great state.
Photo by: Matthew Deery
...