Carrie Underwood Set for the 2015 State Fair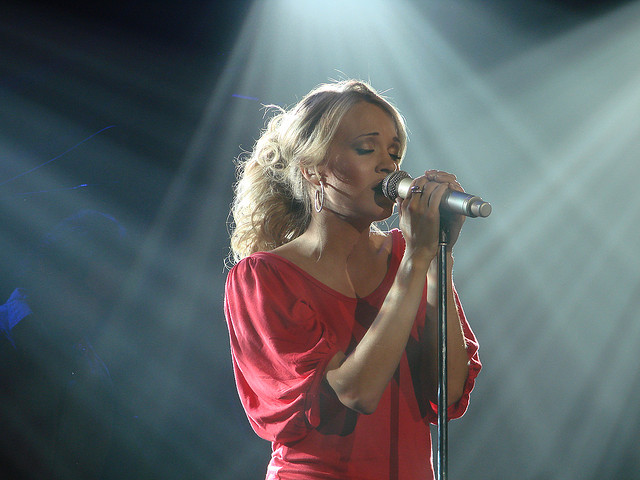 The 2015 Minnesota State Fair is shaping up to be magical for country music fans, specifically those who love country music superstar Carrie Underwood. The beautiful singer with the powerful voice will play a concert at the famous Grandstand come next fall.
Who is Carrie Underwood? Come on, seriously? She is only one of the most successful musicians of the past decade, after winning American Idol in 2005. Since then she has won six Grammys, has more than 64 million worldwide record sales and 18 number one singles. Her accolades don't stop there -- and come August 2015 Minnesotans will be able to soak in all this superstar has to offer.
Even though us Minnesotans can hardly fathom the warmth of an August evening, fans of Underwood will need to be ready to get their tickets for her 2015 State Fair concert (set for Saturday, August 29th) in the coming week -- tickets go on sale December 15th and are priced from $50-$65. Fans can buy tickets at the fairgrounds themselves, visit http://www.mnstatefair.org/, etix.com, or call (800) 514-3849.
Even though I myself won't be attending the concert, just the fact that I will be in the same state as the wondrous Carrie Underwood, even if for just one day, I consider that a win.
Photo by: MrHairyKnuckles